Project Description
"Scholarship aside, what counts is whether Fabio Biondi directing Europa Galante finds satisfying music theatre in this collage. And so he does…Vivaldi's musical fingerprints are everywhere on the score …".

"Biondi's energetic, imaginative direction is of course the key to the success of the entire project, bringing real coherence to a work which could easily seem Now that's what I call music 1732: even the most pedestrian recitatives have drive and dramatic impetus".

"La interpretación es sencillamente memorable, tanto en el aspecto vocal como en el orquestal. Europa Galante, insuperable".


SCHERZO
Marzo 2021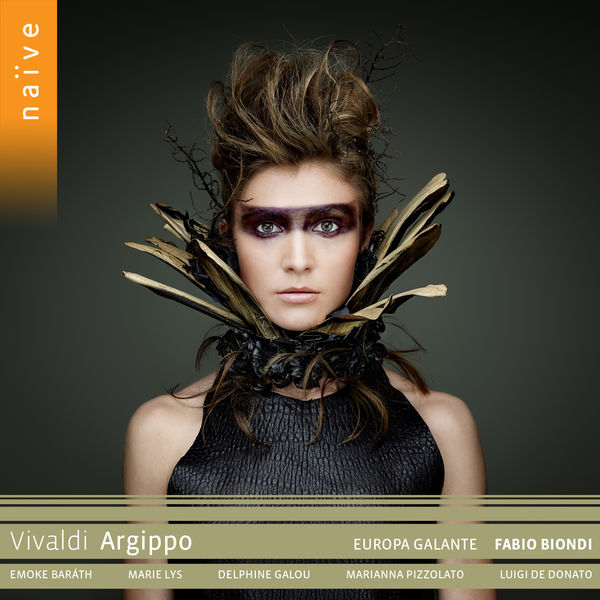 "Fabio Biondi, conducting Europa Galante successfully imposes his own personality upon the music, in which the vibrant, crisp, clear, well-balanced sound again helps to provide the work in an integrated feel. Biondi's reading is also successful in eliciting the inherent refined beauty of many of the arias, as well as capturing their musical content".

OPERAWIRE
December 2020
EDITOR'S NOTES
This recording is the first performance in modern times of Argippo integral manuscript rediscovered in Darmstadt in 2011.
Opera di Antonio Vivaldi
Libretto di Domenico Lalli
Première: Teatro Sporck di Praga 1730
Voices:
Emöke Barath – soprano – Argippo
Marie Lys – soprano – Osira
Delphine Galou – contralto – Zanaida
Marianna Pizzolato – contralto – Silvero
Luigi de Donato – basso – Tisifaro